ALERT !!!!

I have ONE Dale Jr. # 88 Amp Energy Drink Hobby Grade Car for sale: LIGHTLY USED. 350.00 plus shipping



NONE left of the LAST OF THE BOYDSTERS!
Other than "joe blow seller" on ebay
Now, each one will be graded from "opener-user" to "Collector Grade"


If you want to own a Boydster II Rc car...
Contact me at the email tab above
-----------
These 1-8th scale Boydsters are NO LONGER in production, NO spare parts ANYWHERE.

--------
Want to sell a used Boydster II?

Want to buy an Used Boydster II?

Own a Boydster II R/C car?
Hate the factory battery?
--------
On the Boydster Page toward the bottom of that page is information on battery upgrades for MORE performance and longer run time. Also information on Used Boydster II's and reproduction parts


ATTENTION !!!
ALL
1-6th scale
NASCAR RC CAR OWNERS

If you are viewing this page and have
a Foam Padded Chassis #20 Tony Stewart Home Depot and or a Foam Padded Chassis #48 Jimmie Johnson Lowes Nascar Rc cars, OR the SPECIFIC body shells for these
please contact me. I need photos of the boxes and photos of the cars themselves. I also will consider buying them if they are New and unused or SLIGHTLY used and the body shells are unbroken.

Email me!! click here


Photos From the 2012 Grand National Roadster Show in Pomona, Ca.
More Autographs on my 1-8th scale Boydster II R car!!!!
See the "Visit To Boyds Shop" Tab at the top





Boyd Coddington Hotrods
1-8th scale Rc "American Hot Rods"
Go to the Boyds' tab and see the
videos of this really cool Hot Rod!!!

Currently...

I have NONE LEFT

International Shipping is approximately:

Germany: 139.00
France: 113.00
Netherlands: 132.00
Australia: 198.00
Canada: 59.00


The Complete 1-6th Scale Nascar Rc Car Collection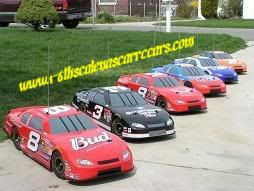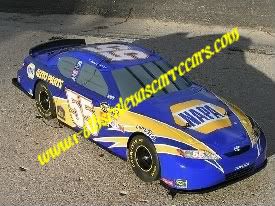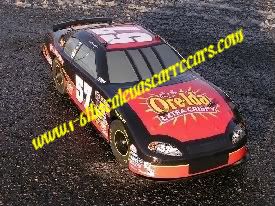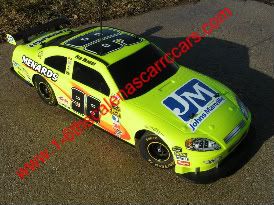 Bad Ebayer Sellers page 
UPDATED!
02-21-09
Ebayer ripoff!